I feel really proud and privileged to welcome you to Gauri Parbati Nirman Sewa Pvt. Ltd. I thank you for taking your valuable time to read our profile and learn about us. GPNS has been a platform for me to uplift my personal as well as professional career. 30 years of excellence in the field of construction and still growing, we have created a strong foundation by contributing its resources to the infrastructure development of our country. We know that our customers have high expectations from us and we strive never to take our customers for granted.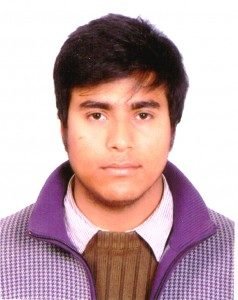 Our motto "We Build Structures and Relationships to Last" defines us completely. We stride to deliver the best quality products and believe in creating a long term relation with our clients and customers. Since our clients and customers are the ones who have believed on us from past 30 years, our success credit goes to them. Without the faith and support they have on us, we would not have been in this position where we are standing now in this competitive business market of Nepal.
Not only our clients and customers, our well qualified technical and managerial team of staffs are the key success factor of our company. We are here because of the hard work our team has done over the past many years. We are really proud to have some of the best persons on job who can deliver their responsibilities with due diligence.
In years to come, we target to grow bigger and expand our services not limited to the market of Nepal but also to the International market. We will be contributing to the infrastructural development of our country and will place a remarkable impact on the construction business of Nepal.  We will try to reach to the highest peak taking along with us all the stakeholders who were with us for past many years of our success story. We will always try to keep our motto a reality and truth.
Thank You,
Er. Bishal Thapa
Managing Director